Fontstand Pilot Program
Through this program, you can access select Font of the Month Club fonts through the Fontstand app.
These will be available for you to "rent" at no additional cost during the course of your club membership, and you can also use them on iOS!
For now, you can get request access by sending me an email or a DM (twitter, instagram). Just mention "Fontstand" and provide the following information:
The email address for your Font of the Month Club account
The email address for your Fontstand account
Once I receive your message, it may take me a day or so to get you added. By providing this information, you give me permission to share it with Fontstand, but I'm guessing they have your email already if you have an account!
Once you're added, you should see Font of the Month Club Library appear when you navigate to My Collections > Private in the lower-left corner of the app. If you don't see it, try selecting Fontstand > Force Sync Fonts from the top-level menu and restarting the app.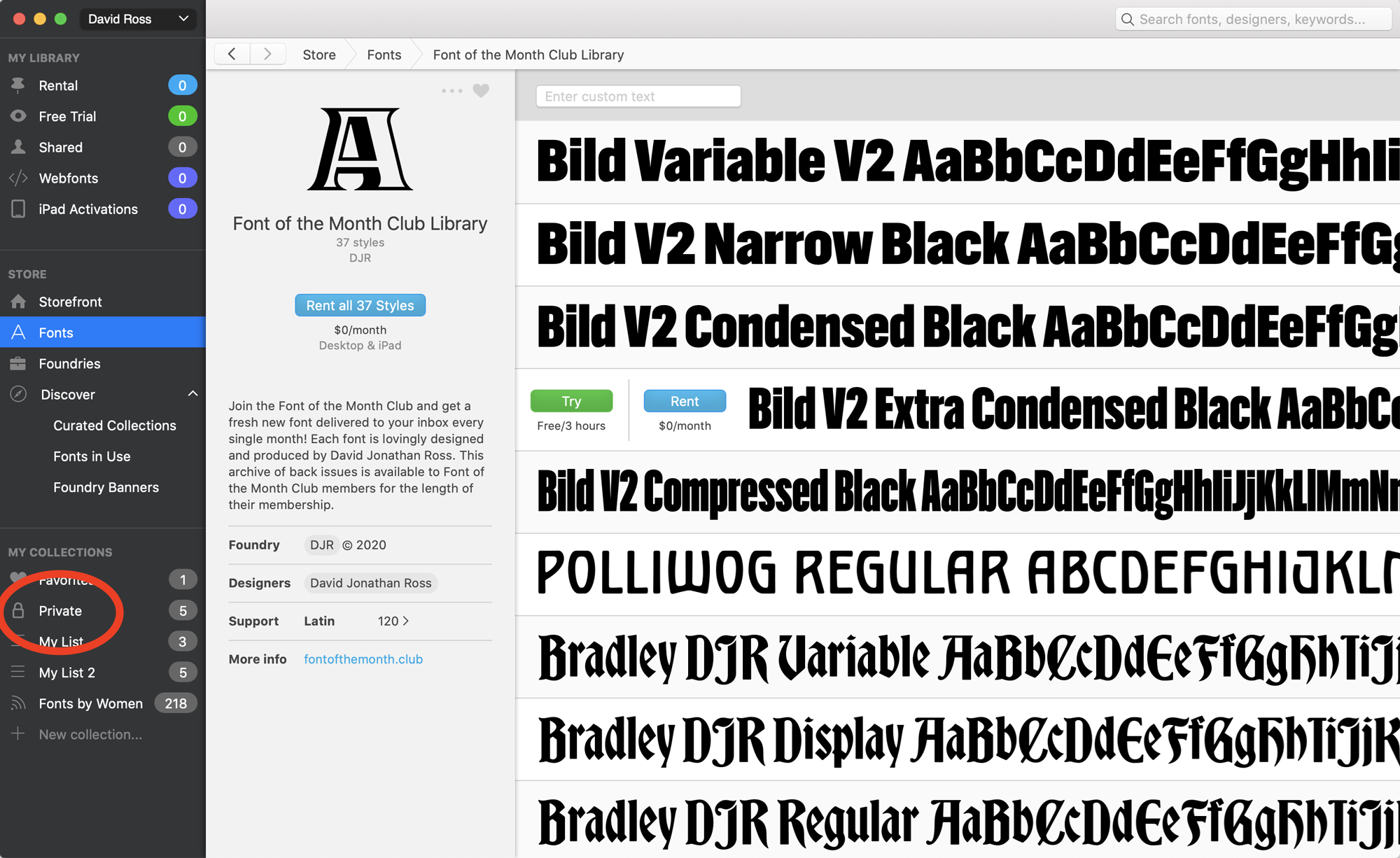 Many thanks to the folks at Fontstand for making this possible...I encourage you to go rent all the fonts! 🎉