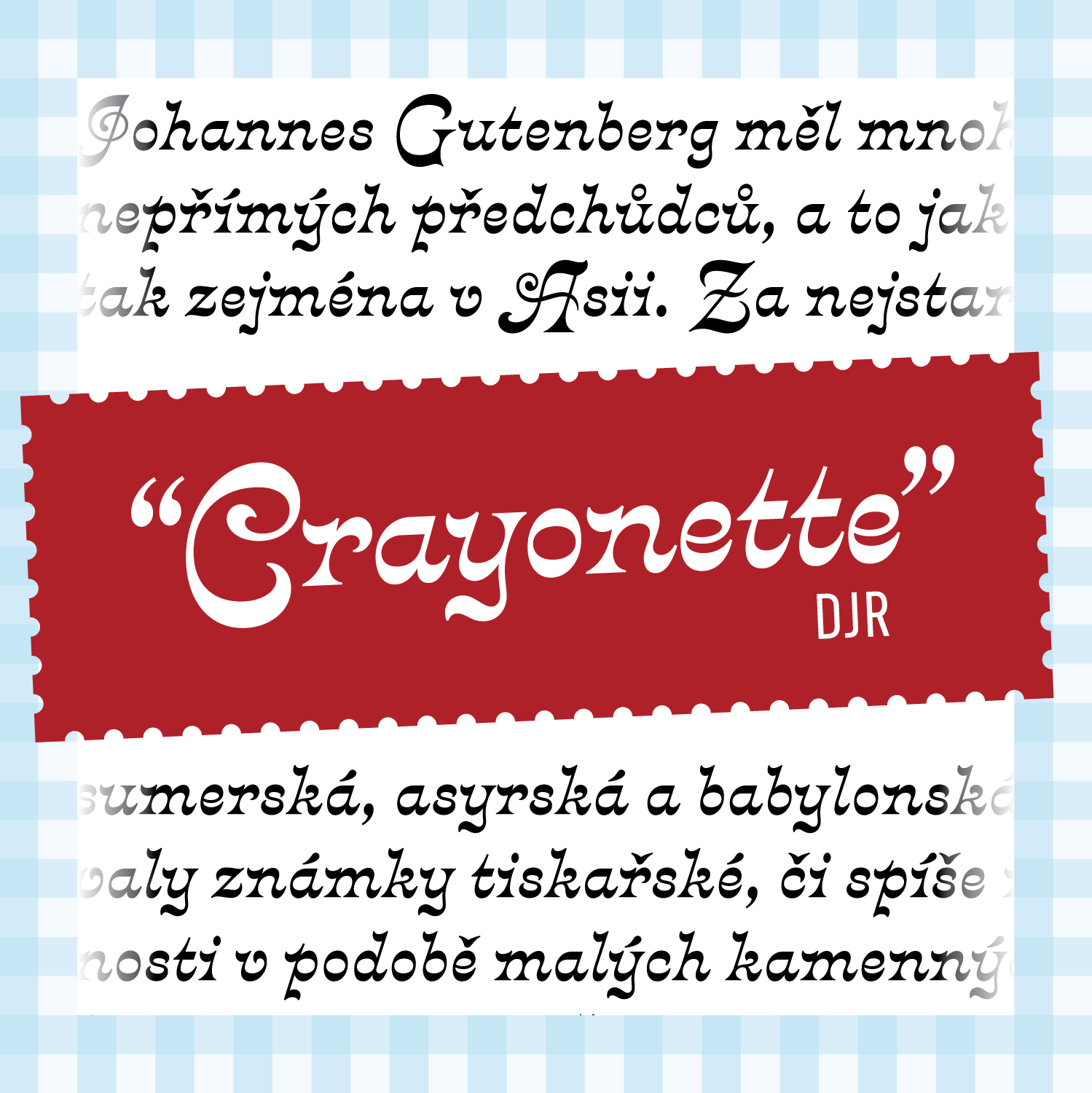 Crayonette, was designed by Henry Brehmer in 1889 and first issued by Philadelphia's Keystone Type Foundry. It is a weird and wonderful Victorian design that, to my knowledge, had never received a suitable digital revival.
I have come across this face time and time again, always appreciating it but never knowing what to do with it. When I encountered it again recently in the type collection of Bowne Printers, I was convinced that a digital revival needed to happen.
An usual design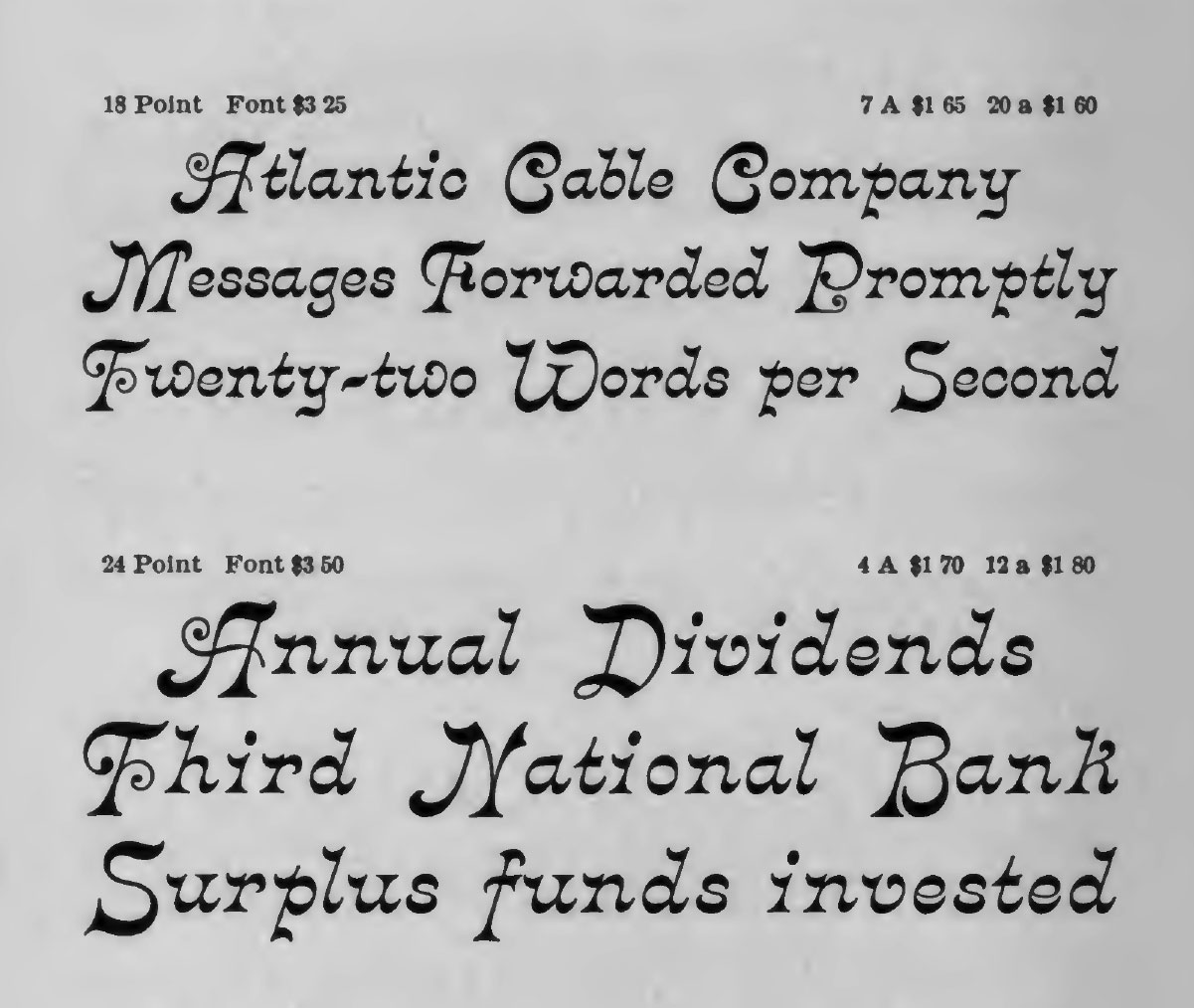 I distributed my version of Crayonette as August's Font of the Month. And I quickly got to see that others shared an enthusiasm for the design, even if they also didn't know what to do with it.
PYTE Foundry creator Ellmer Stefan informed me that Crayonette actually had roots in a different design:
.@djrrb: Hermann Ihlenburg's «Crayon» (1886) outdates Henry Brehmer's «Crayonette» by four years — pic.twitter.com/8krKdluX0r

— Ellmer Stefan (@ellmerstefan) August 2, 2017
And thanks to research by Indra Kupferschmid, I also found out that Crayonette came in an Inline version as well, and also appeared under various other names such as Almah, Columbian Italic, Fantaisie, Italienne Cursiv, and Zierschrift.
No matter what you call it, Crayonette is a charmer. The unique texture of the lowercase is created by the combination of a strong horizontal stress, tons of swashy serifs, and wavy curves. I found some phototype interpretations as well as a autotraced digital version, but nothing that I felt did justice to the design.
The original design was spaced in a way that allowed it to succeed without kerning. My revival tightens and regularizes the spacing a bit, and tames a few of the more-offbeat letterforms that I thought might be objectionable to contemporary eyes (I assume letters such as F and j were drawn that way to avoid kerning issues). All of the originals exist as alternates, and I appreciate mixing them in.
While my revival of Forma involved a great deal of interpretation, I took a much more hands-off approach with Crayonette. The goal of this revival was just to let Crayonette be Crayonette.
I realize that Crayonette might not be the easiest font to imagine in any given design, but I'm hoping that club members will find some interesting and unexpected ways to put it to use. Today is the final day of August, so it is the last day to pick up Crayonette DJR by joining the Font of the Month Club!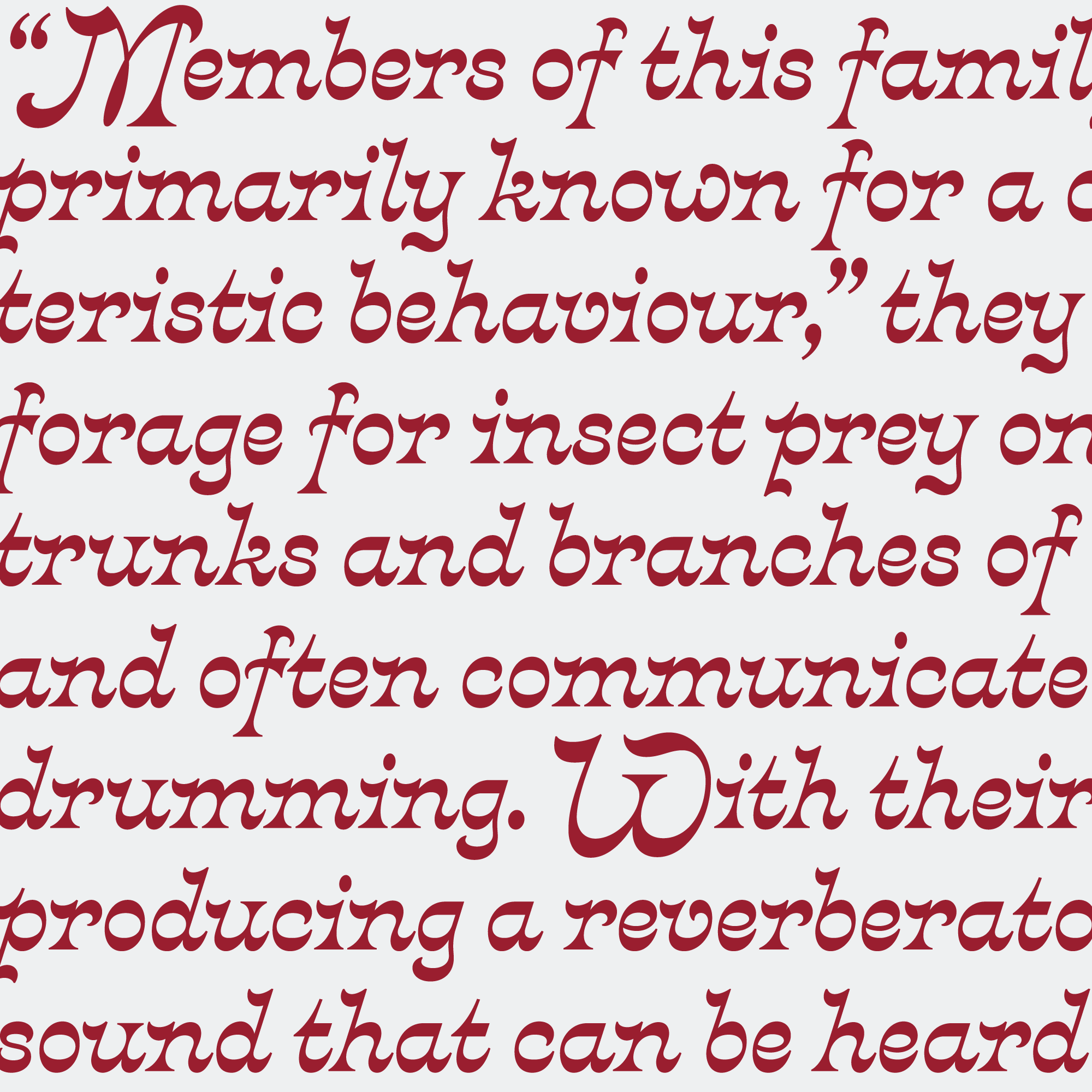 Bonus! More Italics with Horizontal Stress
Since Crayonette DJR is a straight-up revival, I want to close this post by giving a shout out to three amazing contemporary designs that not only carry on the tradition of the horizontally-stressed italic, but actually are breaking new ground. Temeraire draws inspiration from Crayonette as well as nineteenth century English gravestones, while Chimera and Salvaje seem to evolve from the personal drawing styles of their creators. These designs are not yet released, but they are certainly worth checking out: