Gift Subscription!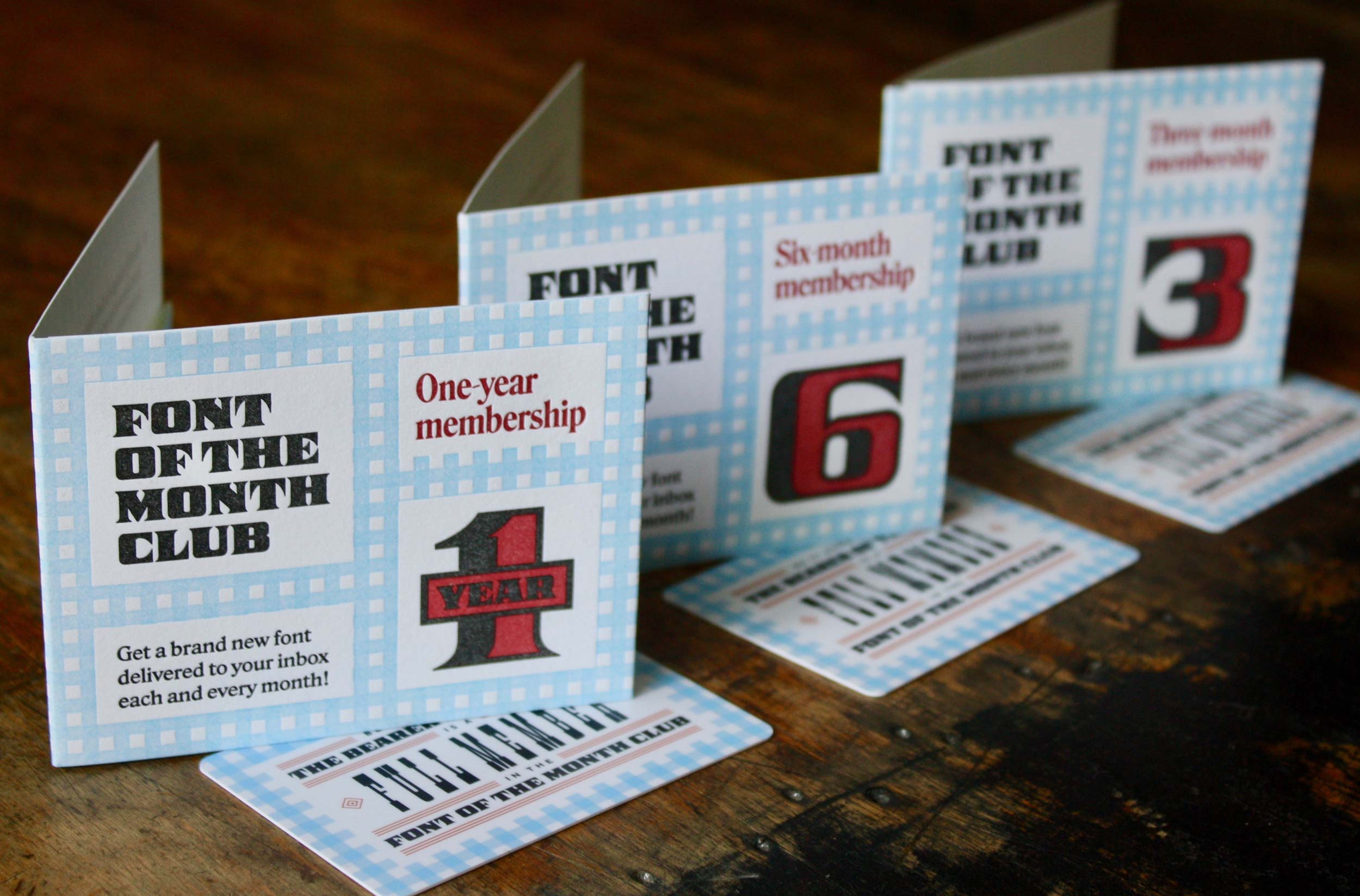 This giftable Font of the Month Club subscription comes with a keepsake letterpress envelope and club membership card. Your recipient can follow the instructions on the envelope to activate their membership; it's as easy as scratching off a member number and entering it at fontofthemonth.club/activate.
Subscriptions are available in twelve-month, six-month, and three-month increments, with bulk discounts available upon request. They ship via USPS First Class within two business days. The envelopes are 4″ × 3″ (10.16cm × 7.62cm), and were developed with Business Letters and printed by Somersault Letterpress.
Please get in touch if you would like to include a custom note with your shipment or if you have any special instructions for the order!
All fonts come with my Mini license, which include desktop and web fonts licensed for commercial use.