All purchases on djr.com allow you to terminate your license within 30 days of purchase with a full refund. Still, I understand that sometimes it makes sense to test a font before making a purchase, so I have also made it possible to download a complimentary testing license for my retail typefaces. You can do so by selecting "Testing" from the "License Size" dropdown on any font's checkout page, like so: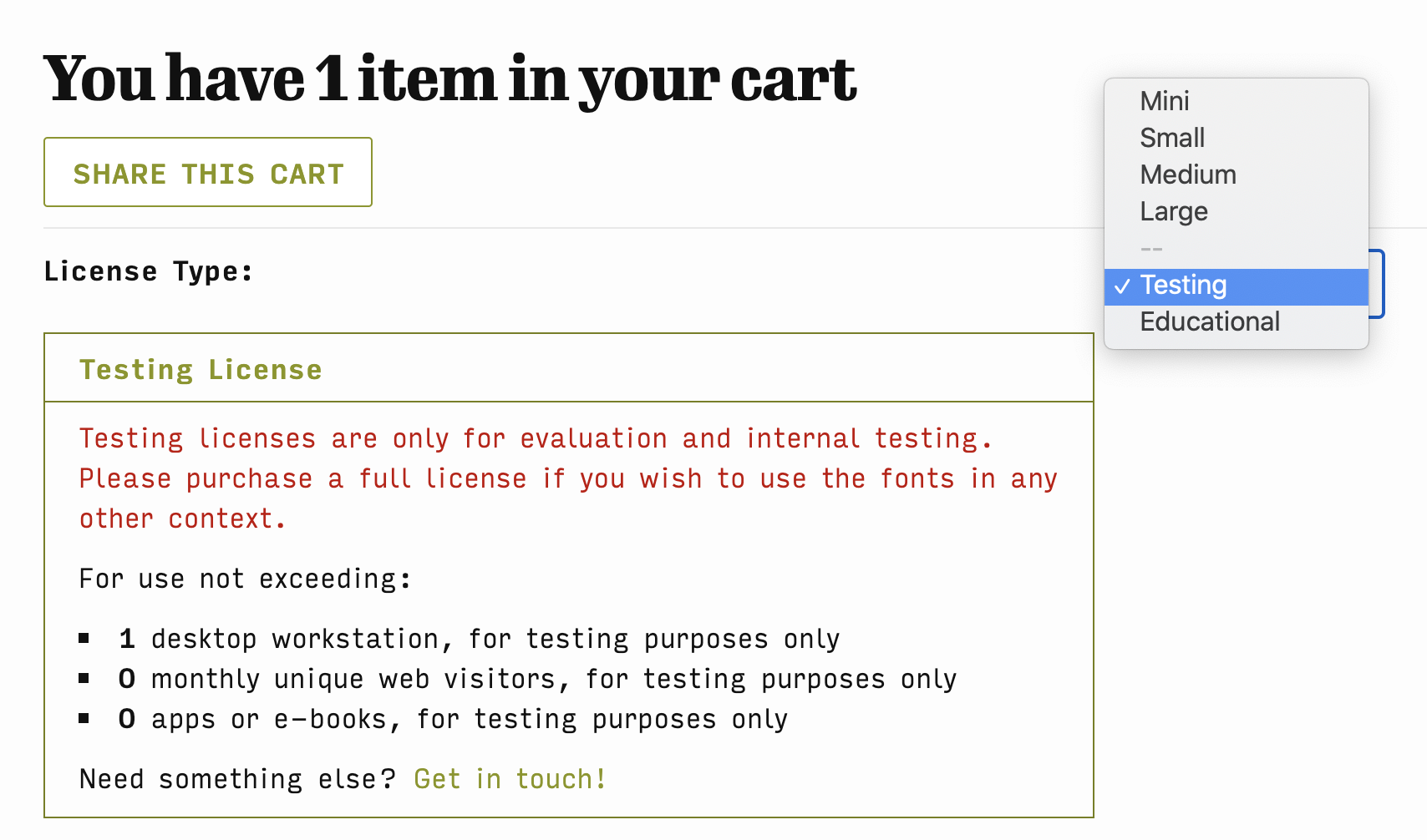 I also offer my library of fonts on Fontstand, an app that has free trials and inexpensive font rentals.
You are also welcome to inquire about fonts that are not yet released, as I occasionally offer beta licenses as well.