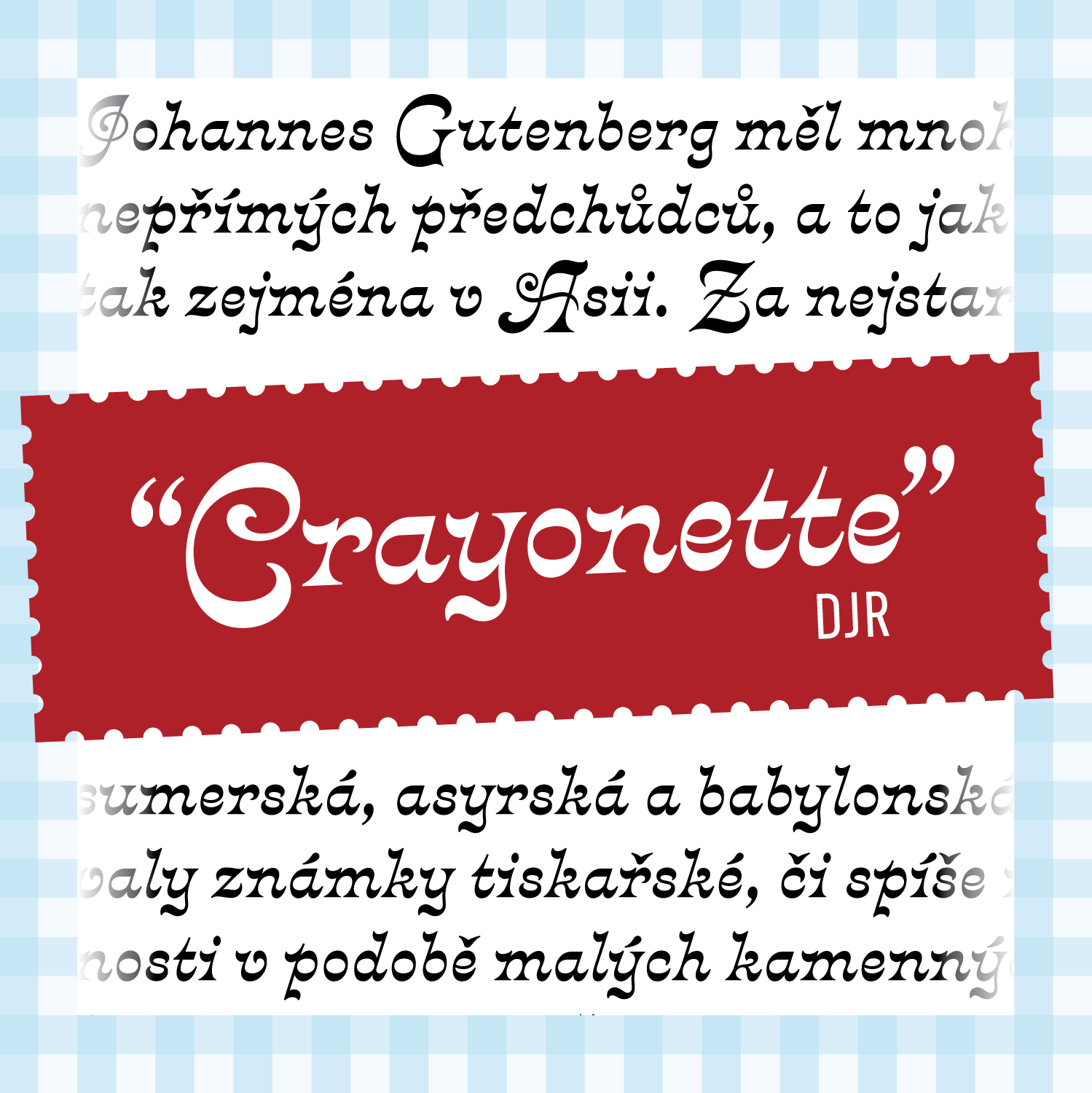 Crayonette, was designed by Henry Brehmer in 1889 and first issued by Philadelphia's Keystone Type Foundry. It is a weird and wonderful Victorian design that, to my knowledge, had never received a suitable digital revival.
I have come across this face time and time again, always appreciating it but never knowing what to do with it. When I encountered it again recently in the type collection of Bowne Printers, I was convinced that a digital revival needed to happen.
An usual design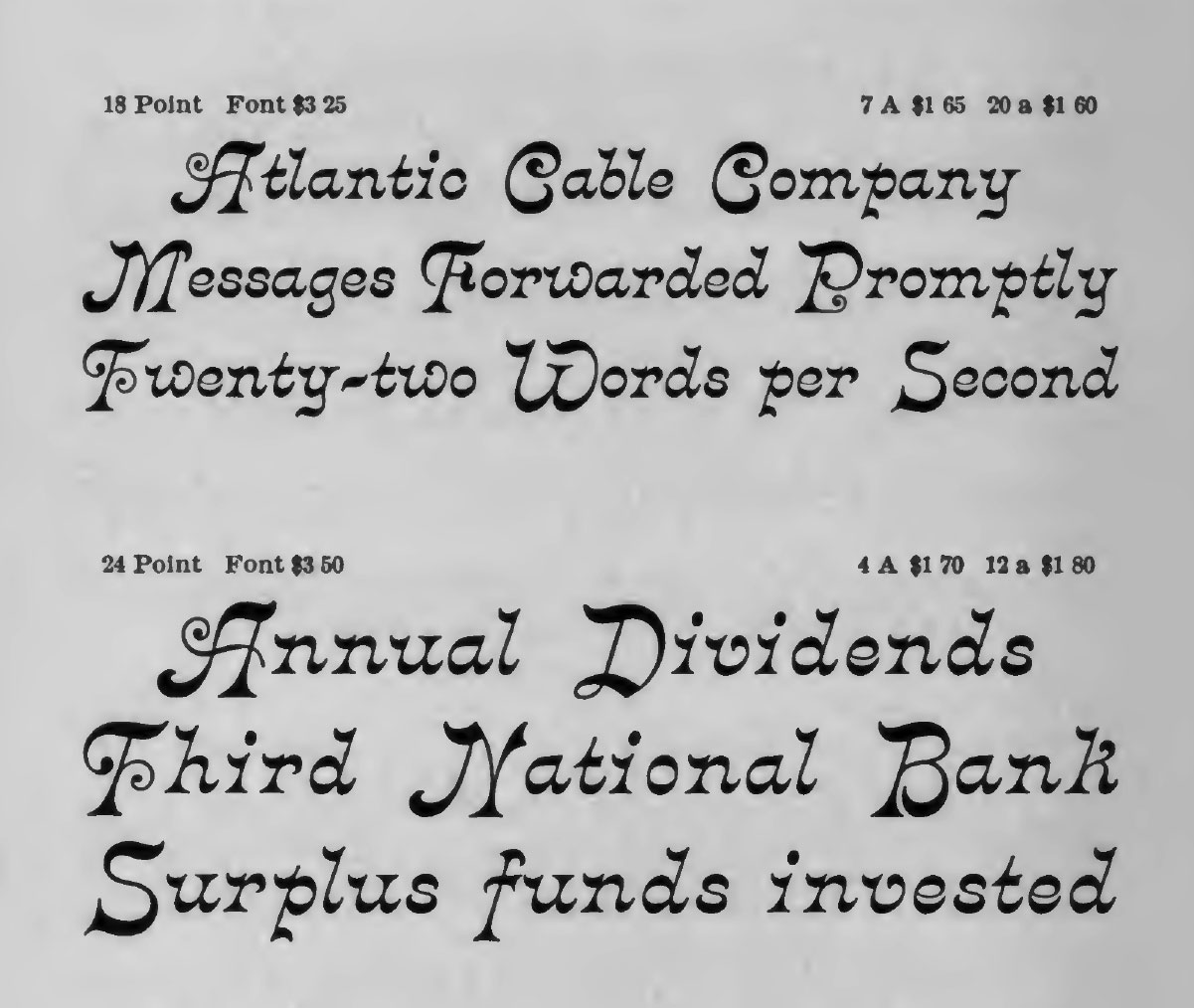 I distributed my version of Crayonette as August's Font of the Month. And I quickly got to see that others shared an enthusiasm for the design, even if they also didn't know what to do with it.
PYTE Foundry creator Ellmer Stefan informed me that Crayonette actually had roots in a different design:
.@djrrb: Hermann Ihlenburg's «Crayon» (1886) outdates Henry Brehmer's «Crayonette» by four years — pic.twitter.com/8krKdluX0r

— Ellmer Stefan (@ellmerstefan) August 2, 2017