I am happy to offer a free educational license for students to use in their academic projects. I strongly believe that typography is the most important aspect of the design process, so it only make sense that I would want to support students who want to actively gain experience licensing and using professional typefaces.
If you are a currently-enrolled student, you can download a free educational license by selecting it from the "License Size" dropdown on any font's checkout page, like so: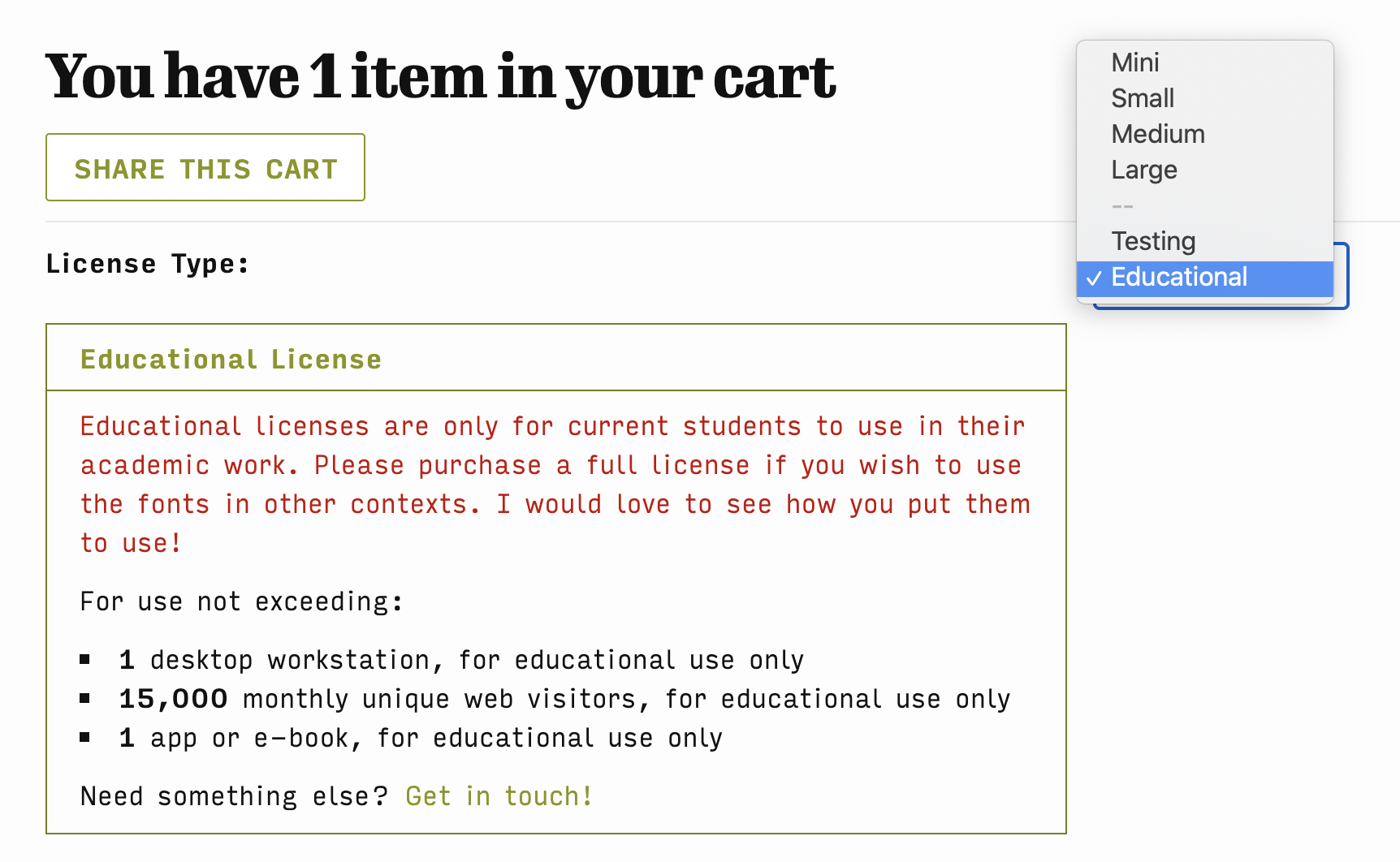 I understand that a student's budget is not the same as that of a commercial studio, nor do I think it is fair to charge the same license fee for a student project that I would for a commercially-oriented use. I only ask that you avoid sharing or distributing the fonts, and that you come back to djr.com and purchase a full commercial license should you want to use the font outside of your academic work.
I am also happy to offer my fonts on Fontstand, an app that issues free trials and inexpensive font rentals.
Either way, I'd love for you to get in touch and show me how you put the font to use in your academic work! And if you end up with a little extra cash at the end of the semester, you can think about signing up for an inexpensive membership in the Font of the Month Club to buy me a 🍺 or two!
Font of the Month Club
I don't have a separate student license for the Font of the Month Club, since the fonts are already highly discounted. But I can offer students a free month when they sign up using this special link!