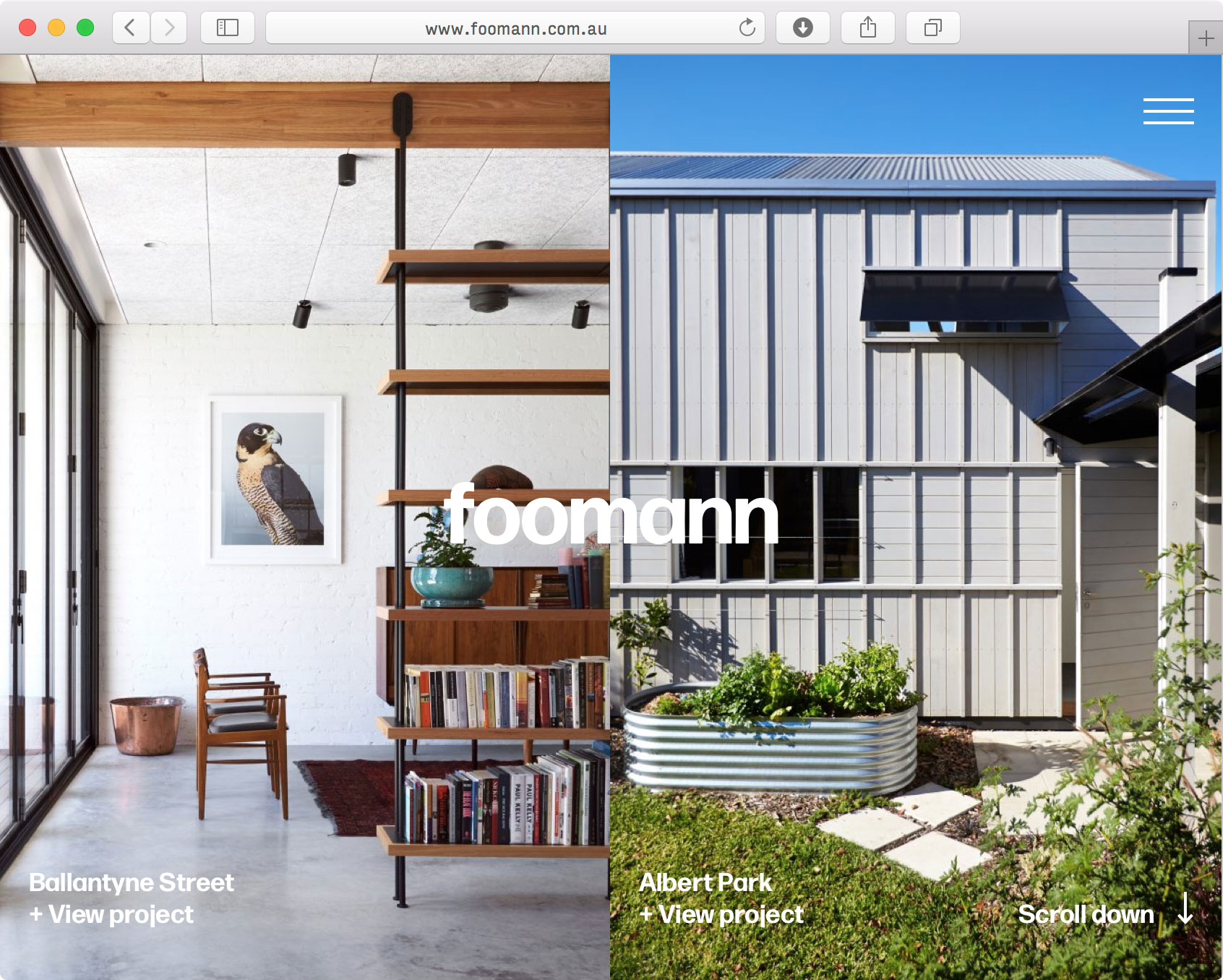 Melbourne-based Foomann Architects recently redesigned their website using Forma DJR for text and display. The website was designed by Ross Paxman and developed by Finn Robertson.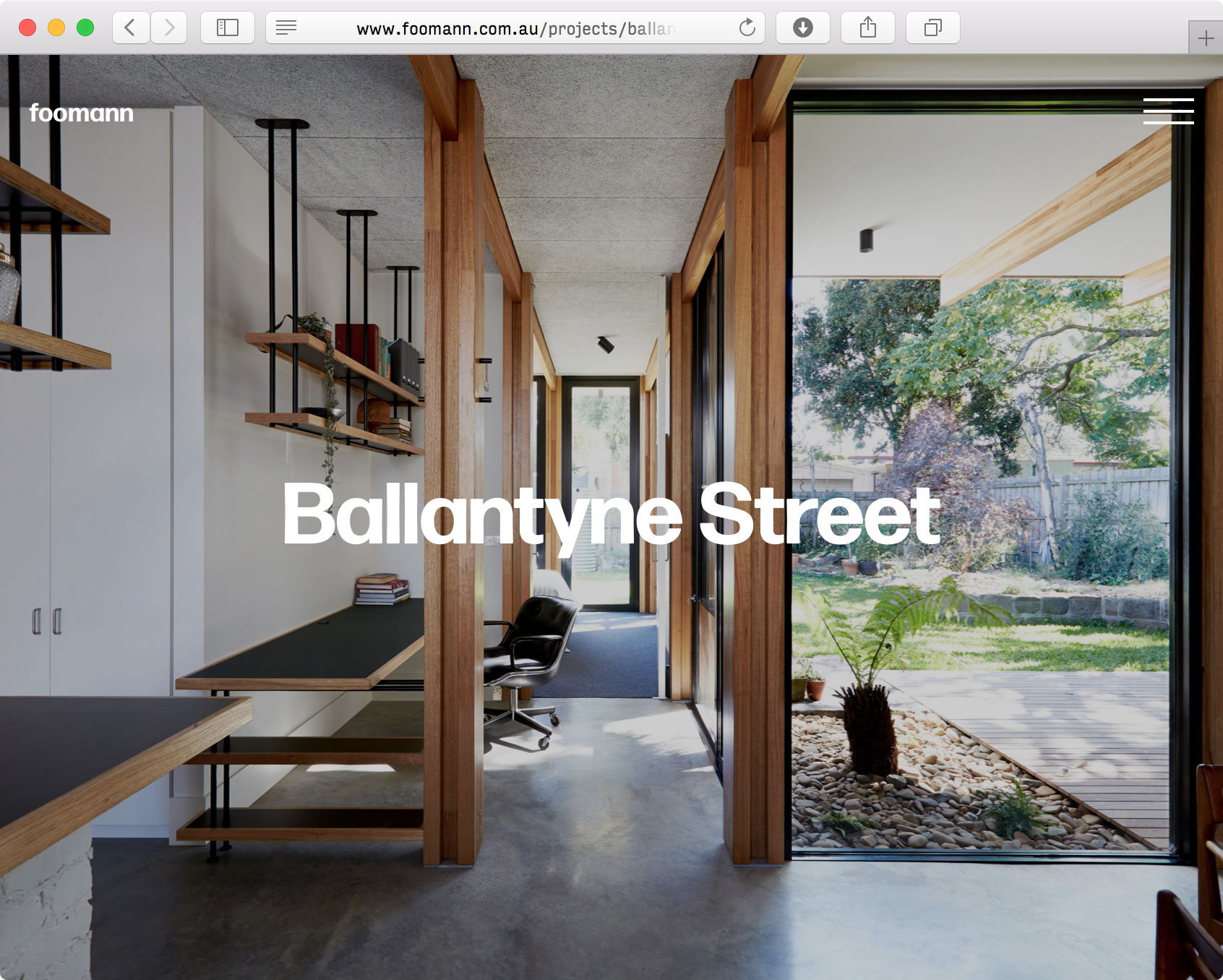 I love how Foong and Sormann's names are fused together in the introduction, and how that side-by-side partnership plays out in the two-column layout and even in the navigation.
On a site like this with such gorgeous imagery, the job of the type is to get out of the way and let the photos shine. I think Forma does this, while also serving as the glue that holds it all together.