I'm very happy to share that my variable fonts are now supported in Sketch! Here's a sneak peek of my in-progress Condor Variable working in the latest version.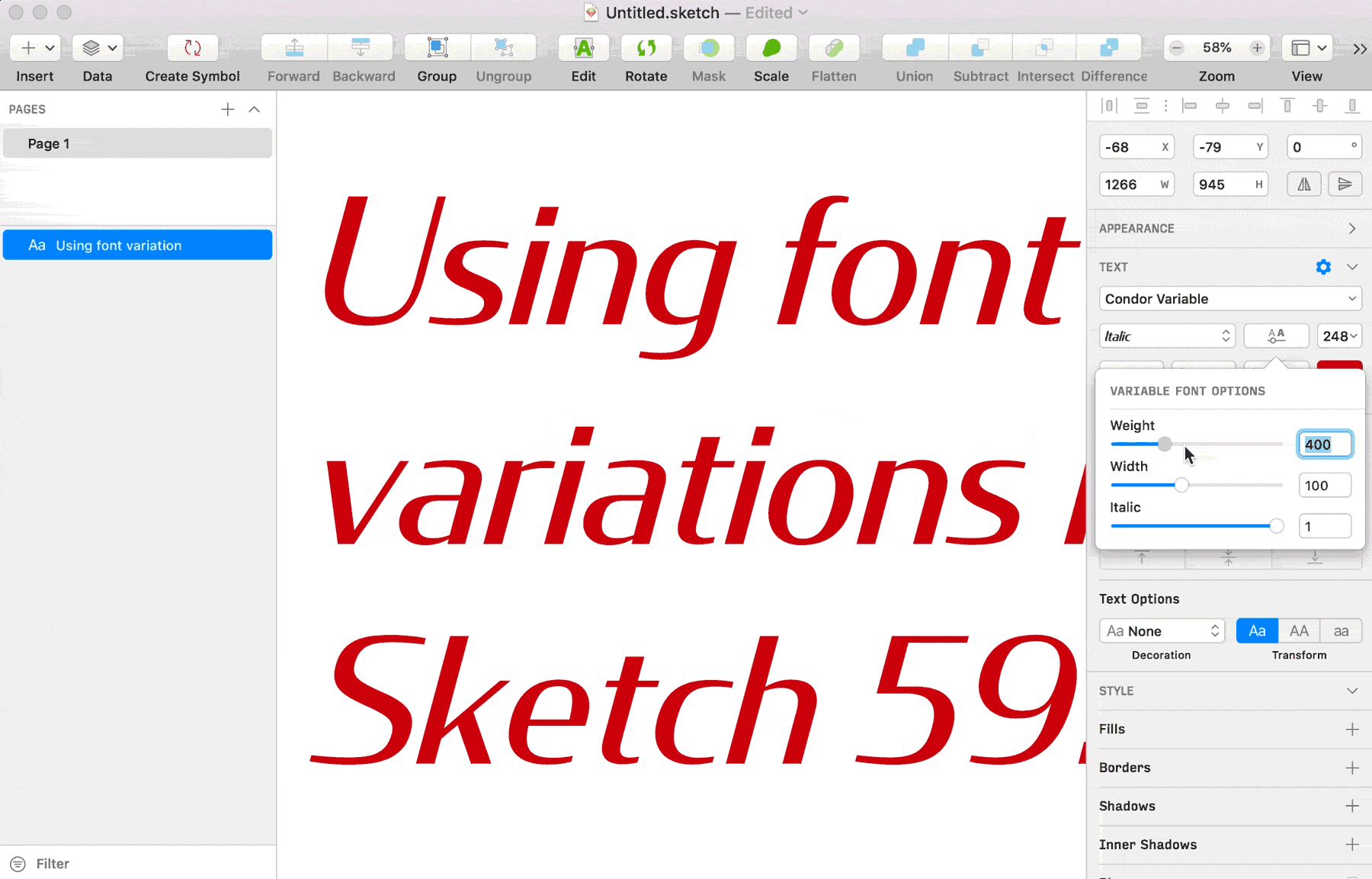 Announced this week on the Sketch blog, Sketch 59 also has improved support for OpenType features. Variable axis sliders can be found right next to the Font Style menu, just like in Illustrator.
Between this news and other design apps making strides to support OpenType features, I am very excited to see support and enthusiasm for variable fonts from the makers of the latest UI design tools. I hope this helps everyone use my variable fonts to their full potential!