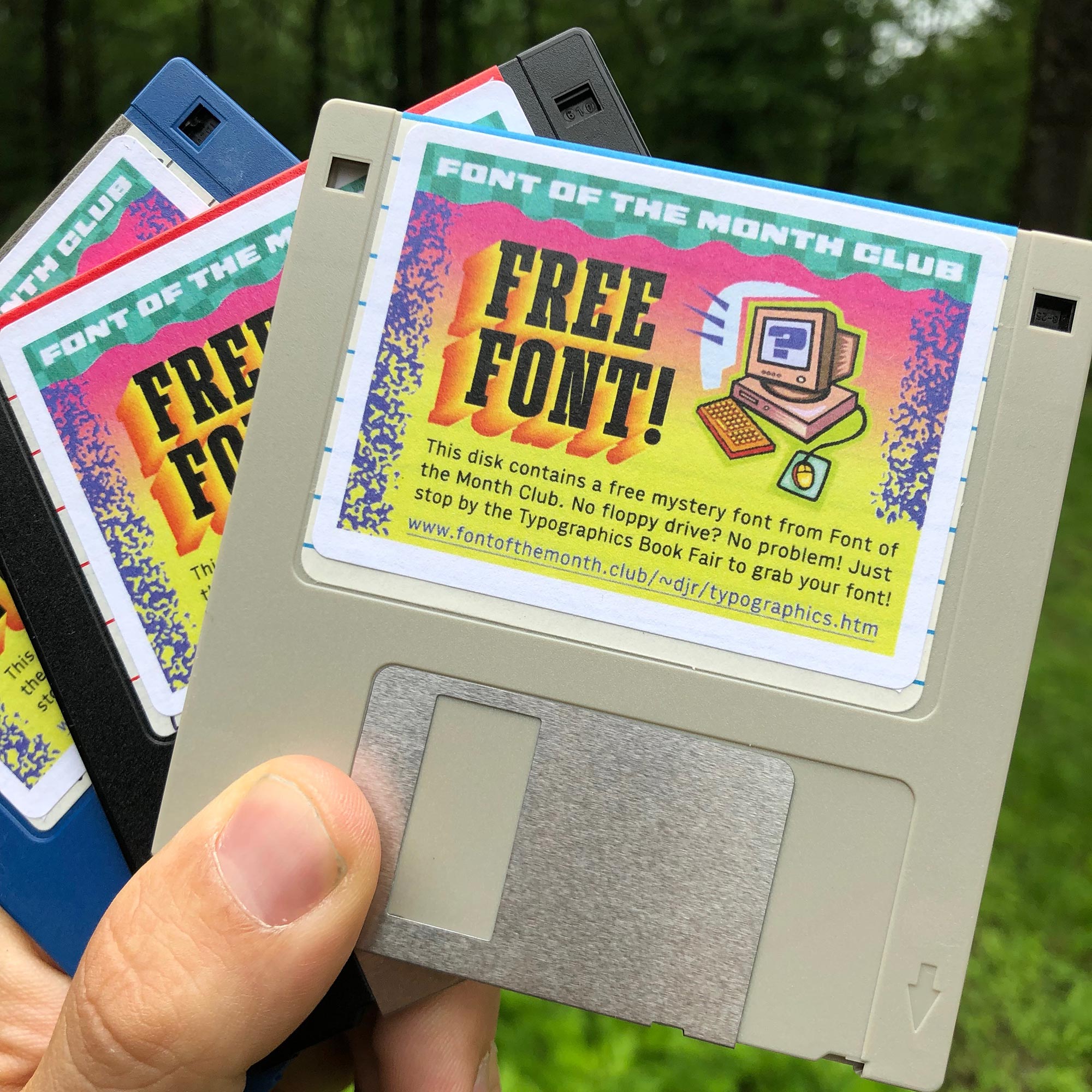 Attendees of this year's Typographics Festival will receive a special gift from the Font of the Month Club: a free mystery font from the club's back catalog chosen completely at random.
There is one catch, however: that free font is stored on a 3.5 inch floppy diskette. (Of course, thanks to their small filesize, fitting desktop and web fonts on a 1.4MB disk is no problem.)
If you left your floppy drive at home, have no fear! I will have a table at the Typographics Book Fair, open on Saturday June 15 and Sunday June 16 from 10am–6pm. And at that table will be a floppy-to-USB drive that you can use to uncover your mystery font and offload the font files for your complimentary use under the terms of my Mini license.
The table will also have Font of the Month Club subscriptions (it's the gift that keeps on giving!), other back issues, silkscreen posters, and more. You'll also be able to recycle your disk (if you don't want to keep it).
Many thanks to Nick Sherman, who helped dream up the concept and designed the label.