What follows is an abridged version of the Font of the Month Club's August mailing: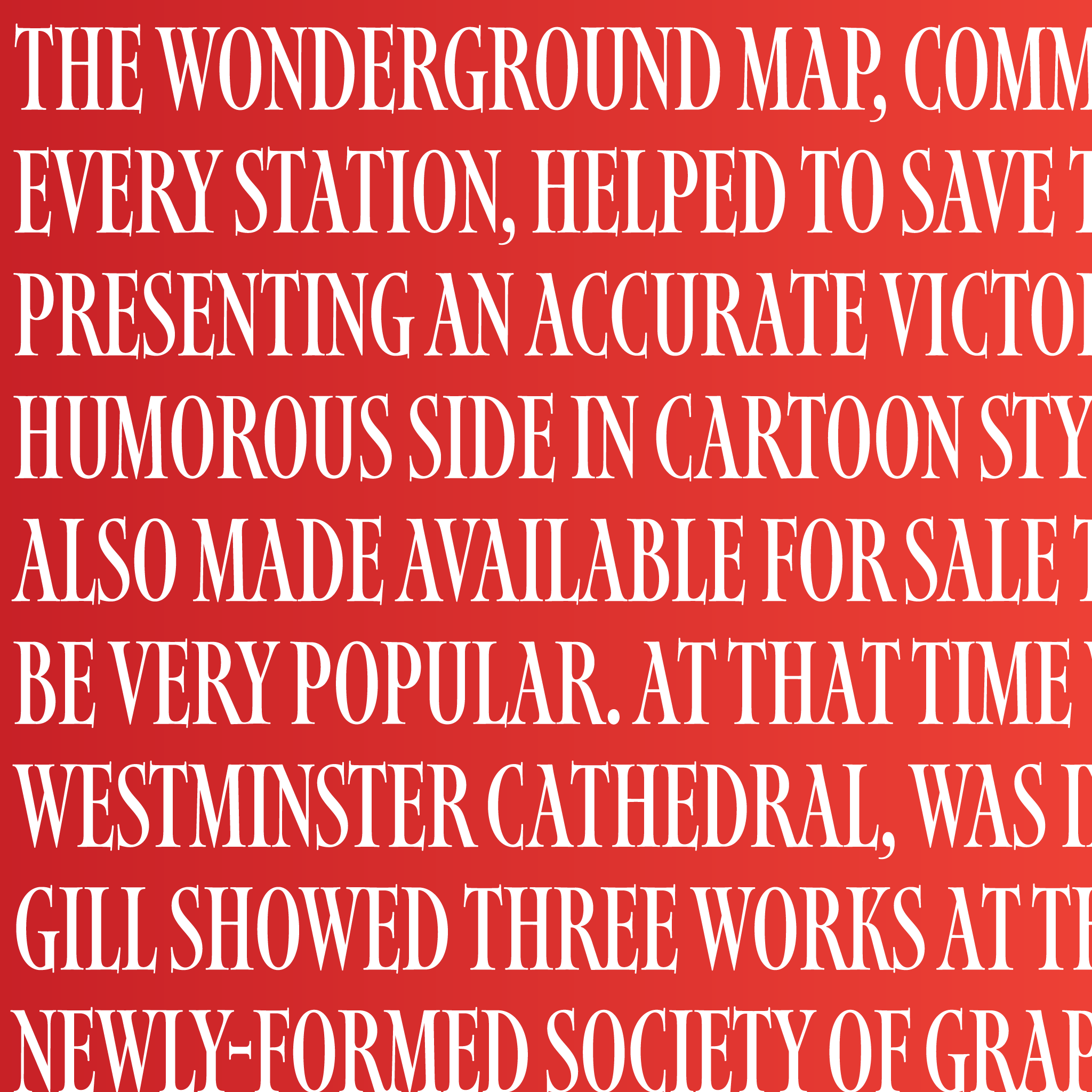 Last August — exactly one year ago — I released Map Roman, a typeface based on the cartographic lettering of MacDonald (Max) Gill. This month I decided to return to the design with Compressed and Extra Condensed widths.
As you might recall, Max Gill is famous for saving the London Underground with his 1914 "Wonderground" map. But when I first encountered Gill's work in La Jolla, the map that struck first most was actually Wonderground's 1922 successor, "In the Heat of the Summer."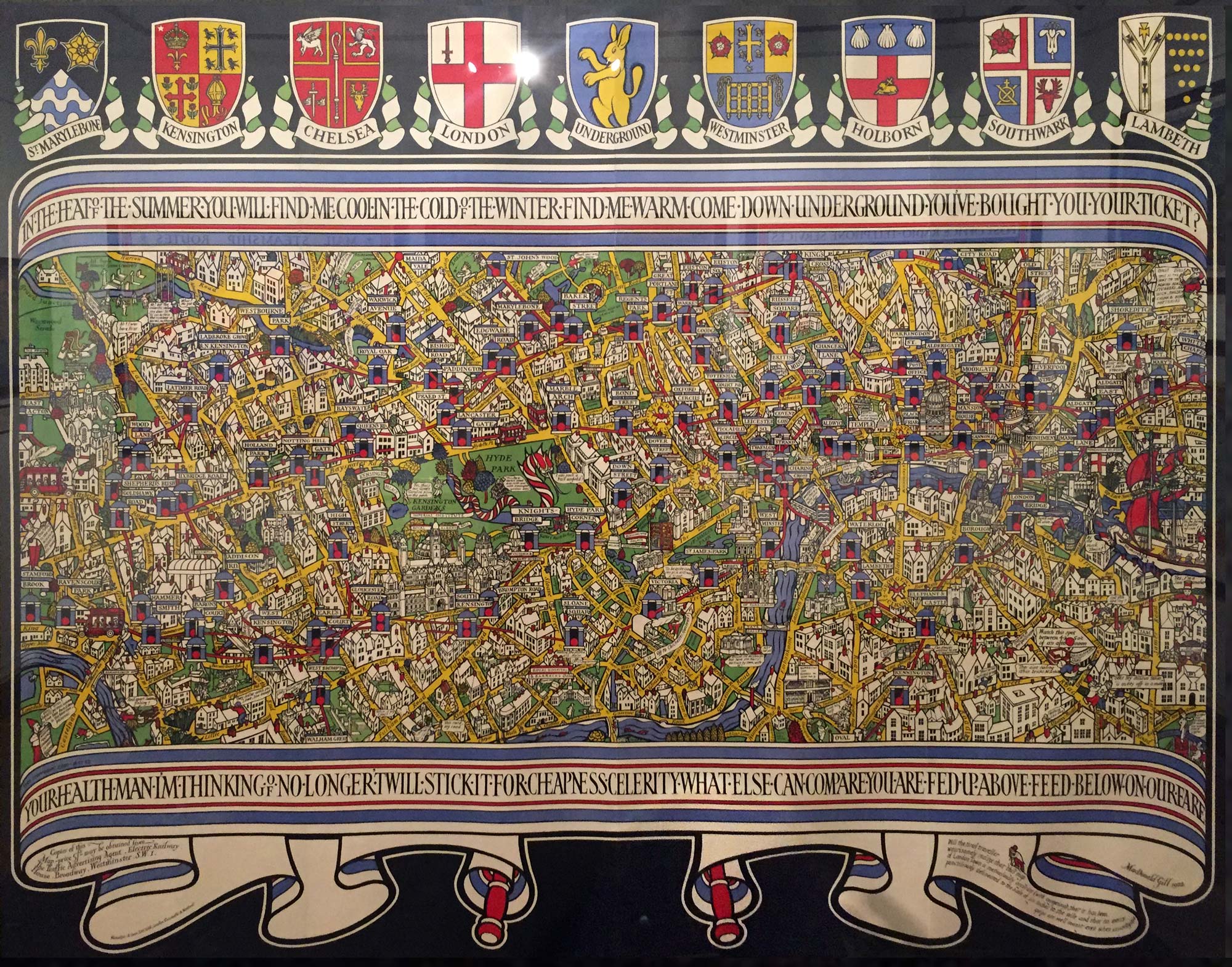 As a rule, titling caps will feel elegant because we allow them to take up the space that they need. So what impressed me about the capitals on this particular map is that they managed to retain so much of their elegance despite being so aggressively crammed together.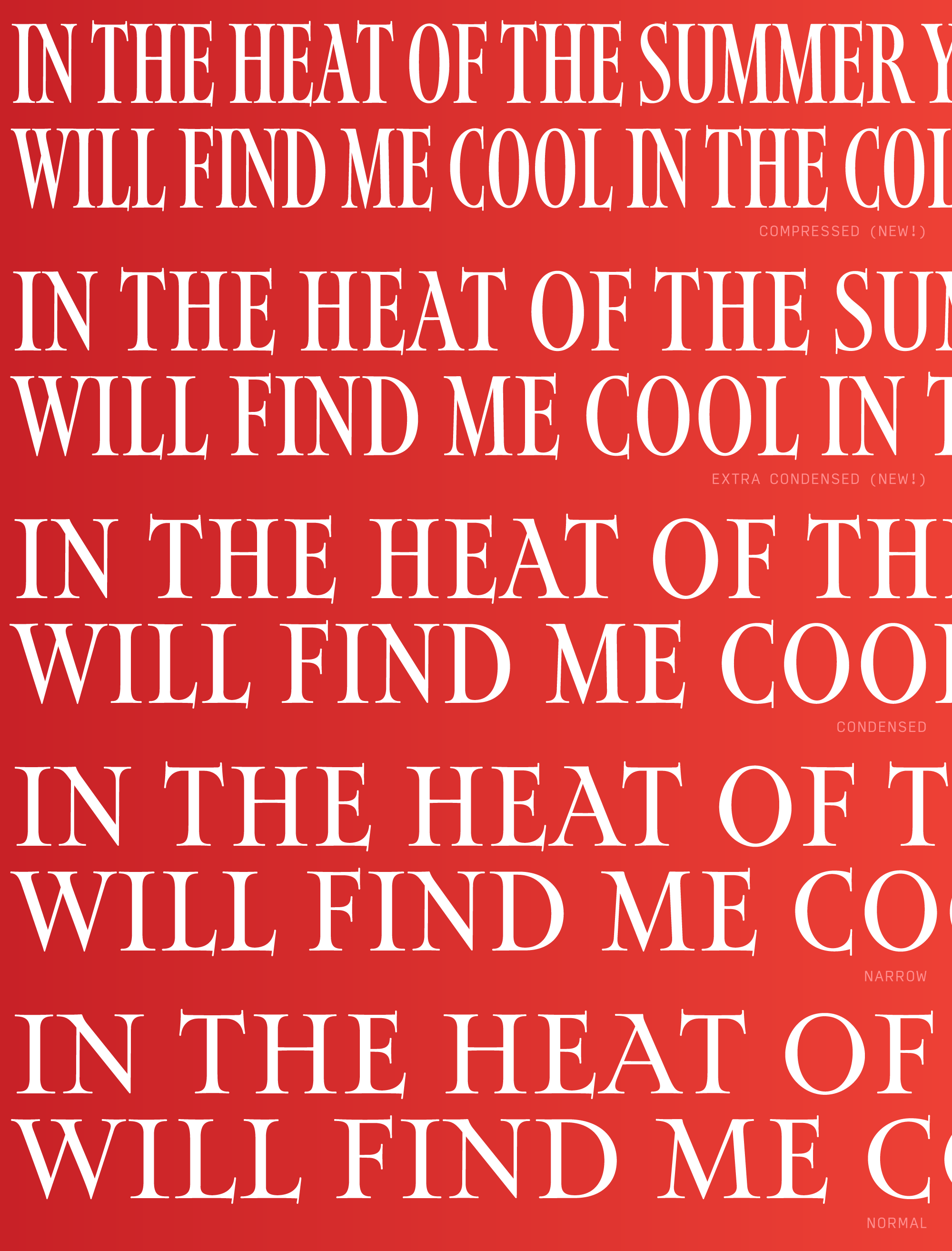 You might notice that I added a handful of Discretionary Ligatures (HE, MP, TT etc.) based on the "Summer" map. And I also had the chance to add a few alternate characters based on suggestions by Caroline Walker, Max Gill's great-niece and curator of a website dedicated to his work. I was very excited to get feedback from someone so close to the source material, and I hope she enjoys the new round-top &, round-top 3, and curled 7 (and that you do too, of course!).
Map Roman Compressed is August's installment of Font of the Month Club. Sign up this month to get Map Roman Compressed, as well as two mystery fonts, for as little as $24!