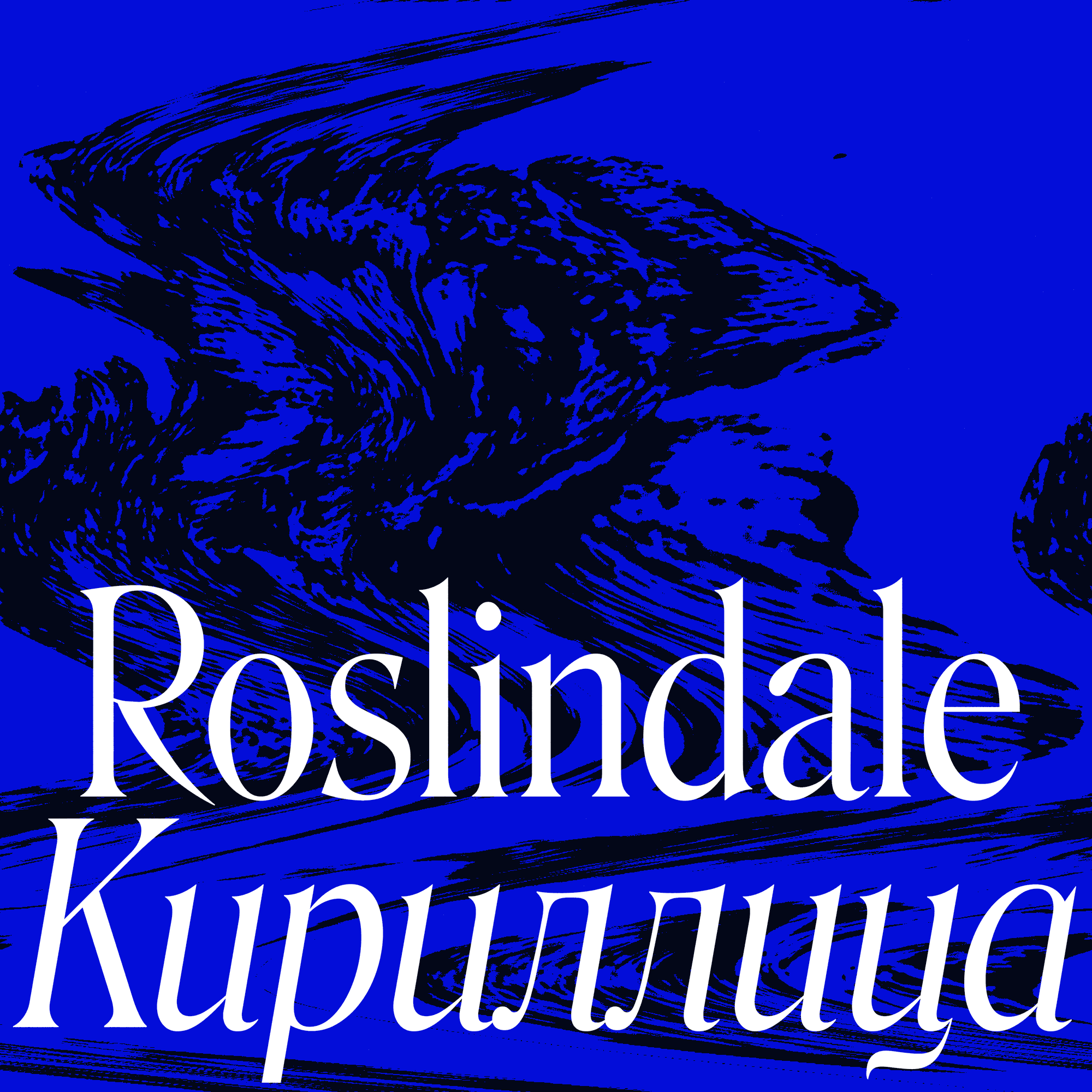 It is my pleasure to announce the release of Roslindale Cyrillic, created by Serbia-based designer Jovana Jocić.
Last year, Jovana drew a Cyrillic extension for Forma DJR, and I thought she knocked it out of the park. So I was excited to work with her again on Roslindale, a quirky Victorian stew where pointy serifs, bulbous terminals, and italic forms add a new layer of complexity.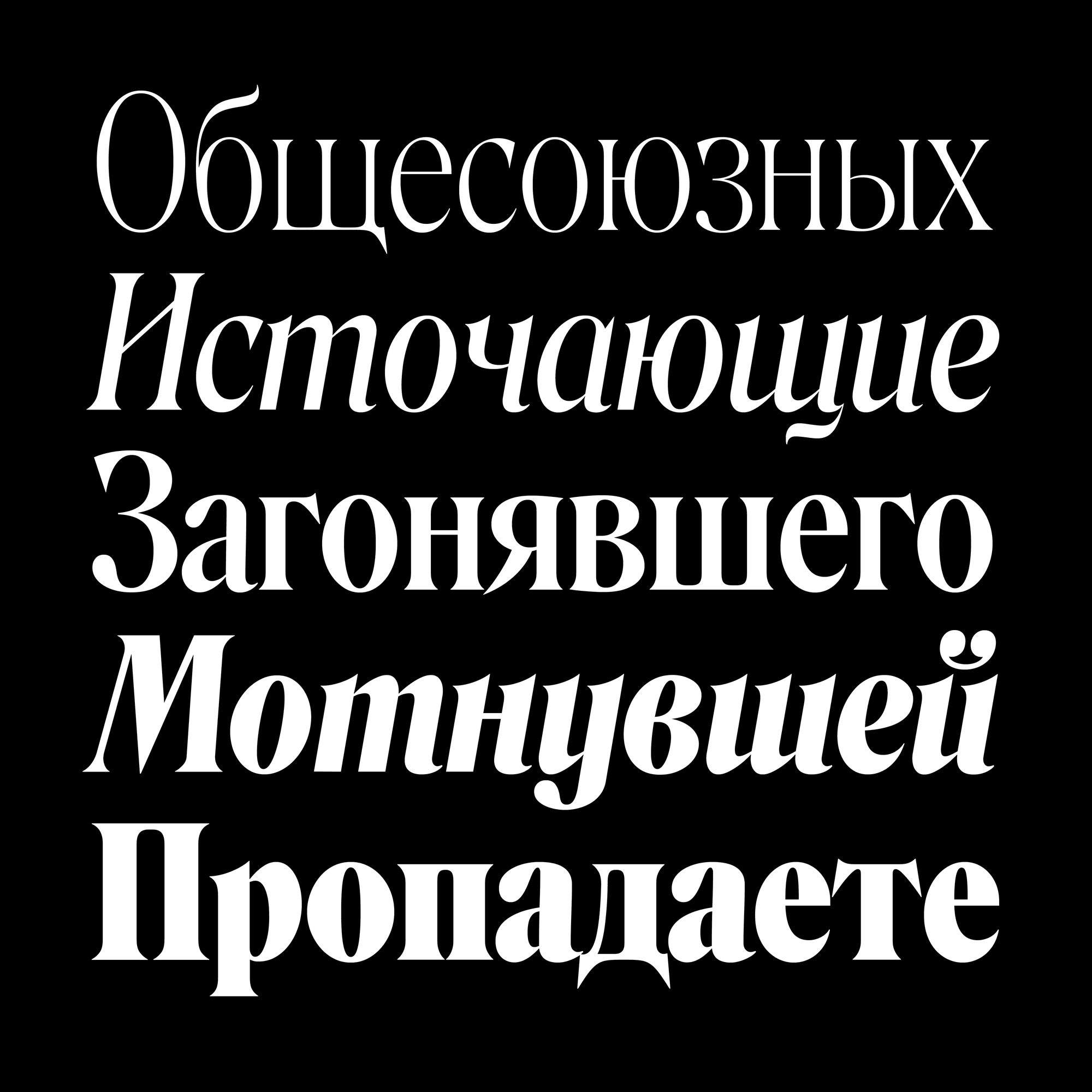 Roslindale is a reinterpretation of De Vinne, a typeface that was originally published in the 1890s by the Central Type Foundry. It turns out that its spiky/blobby contrast is a natural fit for the Cyrillic script, which has more opportunities than Latin for both spikes and blobs. And in her Cyrillic extension, Jovana passes up no opportunity to heighten this juxtaposition.
Of course, Jovana made sure that the key features of my Latin design were brought over to the Cyrillic. For example, the spike on the Я is similar to the Latin R (but not exactly a reflection of it!). But she also carefully expanded Roslindale's vocabulary of shapes to include forms that don't exist in the Latin. This includes the "teeth" that descend at the bottom of д and ц, the ball terminals atop Й, and the swishes in Э and б that feel like toothpaste being squeezed out of a tube.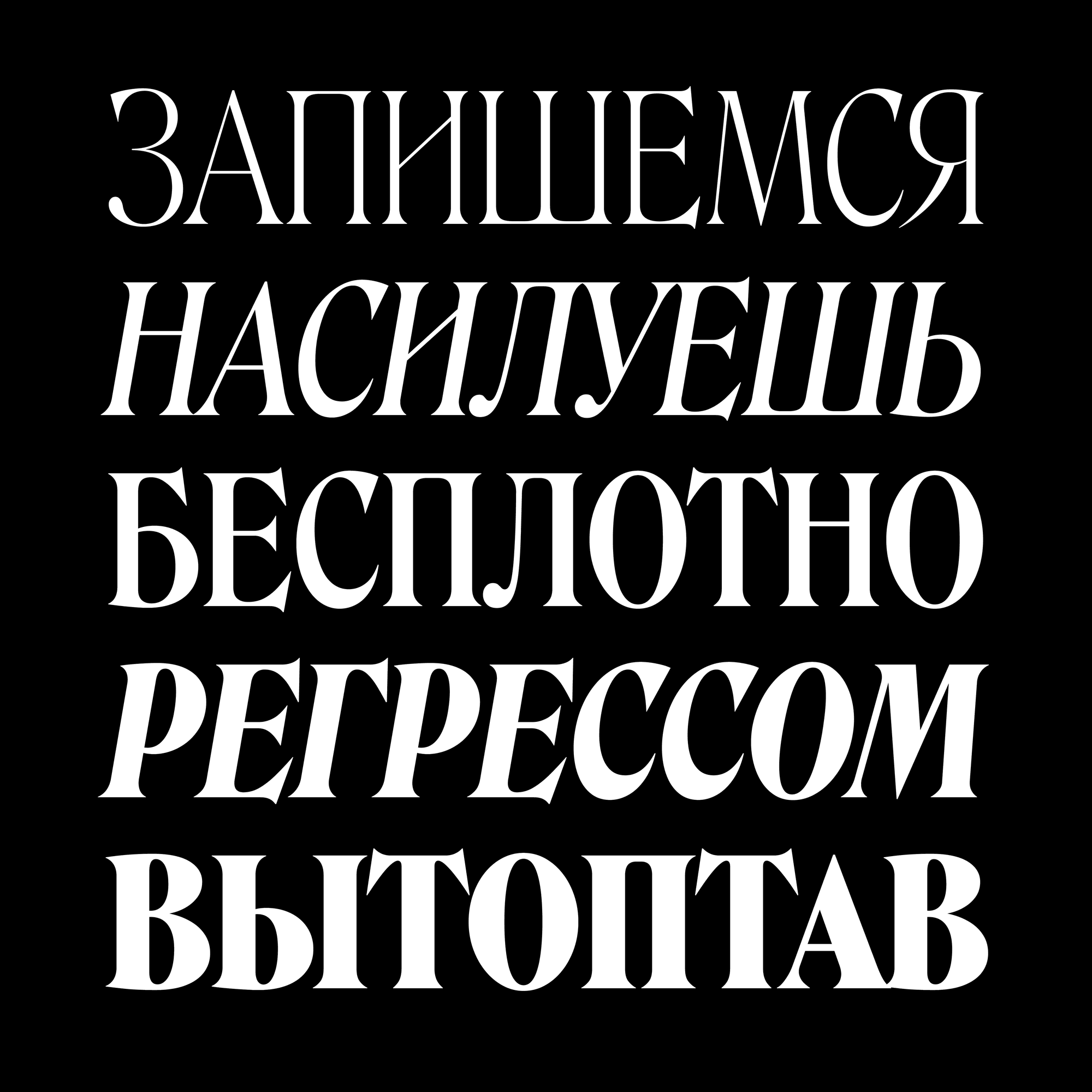 Throughout the design process, Jovana and I met regularly, looked over proofs, and discussed the best way to balance the needs of the typeface with the needs of the script.
Roslindale Cyrillic is available in a series of Display Condensed weights from Extra Light to Ultra, as well as a more limited set of sturdier Deck and Text weights for smaller sizes. It contains Bulgarian, Serbian, and Macedonian alternates, as well as stylistic alternates that allow you to easily deploy Italic forms in the Upright fonts and vice versa. Oh and there's a variable font too!
The images on this page are only the beginning...feel free to browse the specimen page, view the PDF specimen that Jovana designed, and grab a copy of the the trial fonts. We can't wait to see what you do with this extension!